Booking online a guided tour Valley of the Temples.
the Official Guide will accompany you to the
discovery of archeological park Agrigento
. Guided tours of the surrounding area of Agrigento - Sicily Sightseeing cultural tour of the Valley of the Temples and archeological museum with an officially licensed guide. Our knowledge comes from a continuous updated research based on scientific magazines and reviews.
Visit with us Valley of the Temples by night
We are officially licensed guides and we are ready to show you our home town and to give you all kind of information.
For further information please send a message......
info@agrigentoguide.com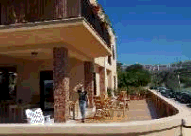 Hotel - Valley of the Temples



Guided tours of the archaeological museum in Agrigento and the Valley of the Temples